All of Keep It Moving, LLC. local moves are based on an hourly rate with a minimum of 2 hours. 15 minutes increments are charged after the first 2 hours. A local move is charged as follows: labor hours - the time movers start work at the origin location to the time the movers complete the unloading process- plus Travel time- the time the movers spend driving from our office to the origin destination and the time spent driving from the destination back to our office- plus the cost of any Additional Materials used to perform the move (ie: boxes, plastic wrap, etc).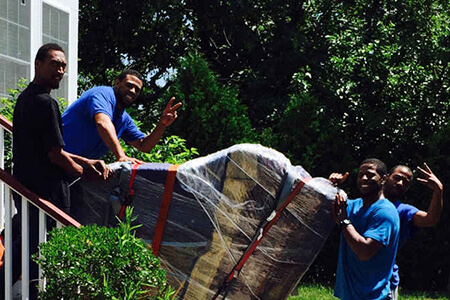 Included in your move:
Professional movers
Clean & organized truck
A full door to door service (pick up & delivery)
Basic Insurace($.60/lbs)
Moving Blankets
Loading / Unloading
Tolls and mileage
Taxes
Assembling/ Disassembling of your furniture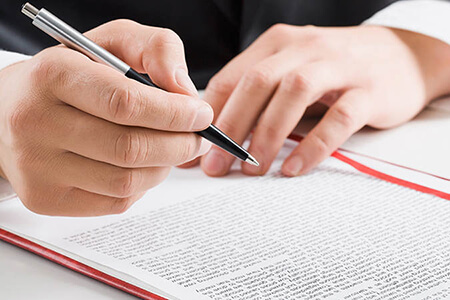 Understanding Your Quote:
Please note, this quote is just an estimate and provided for your convenience only. We give you an average for generally similar moves. It is best to consider this a thinking tool. Your final cost is based on the hourly rate and actual time your move takes (minimum of 2 hours). Additional time may be required if your move involves long walks to the truck, narrow hallways and/or tight staircases, disassembling and reassembling of furniture, hoisting, moving of oversized or antique items, items with glass and/or marble, appliances, and items over 300 lb. It is important to understand that the move time will also depend on how well you are packed and organized. All drawers of all furniture must be emptied, and all miscellaneous items packed neatly into moving boxes of the correct size.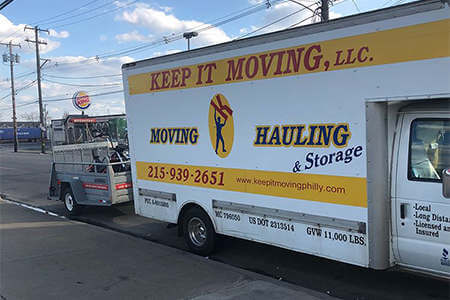 Keep It Moving, LLC.
With years of experience helping families and businesses move, Keep It Moving, LLC. is dedicated to providing you with comprehensive, Top Rated Local® moving services that you deserve. Over the years, our team has successfully relocated countless numbers of families, local businesses, and corporations. Rest assured that when you team up with us, your belongings will always be moved safely and efficiently.